If you would like to create a whole new blank project, select the "Create a new blank project" option and click OK button, and a "Create Database" window will show-up.
In here you can design the structure of the database.
Delete Selected Column: Deleted the column you selected.
Insert New Column: Insert a new column to the database which you ready to create.(To learn more about Columns and Rows(Records),
please read more in the Records Manager chapter
)
After you finished the designing, click Next button, a "New Project" window will show-up.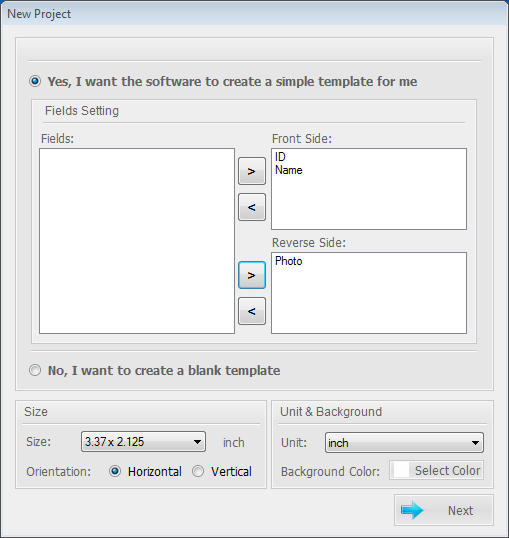 Size: There are various frequently-used sizes preset in ID Card Workshop, which can meet general design requirements. You can choose the preset size in the Size option.
Unit: to set the measurement unit
Background Color: to set the background color of the canvas.
ID Card Workshop has a simple design creator for creating new blank project, it will create project's design based on the selected columns(fields). if you would use this feature, select "Yes, I want the software to create a simple template for me", and select the Fields(Columns) and use"<" ">" button to control which of columns appear on the front side or reverse side.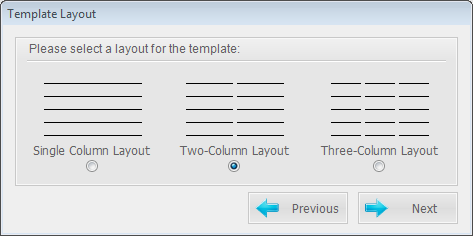 Click Next button, a "Template Layout" window will appear. select the layout style you would like to use for the design creator.
If you do not want the software to create a simple design for you, click on "No, I want to create a blank template" and click next button, to finish the creation.