Records Seeker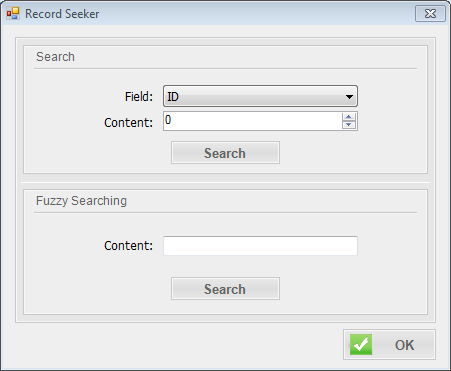 Records Seeker is a feature designed to enable users search data based on input(ID, Name etc.). You may use it with barcode scanner to enhance the search efficiency(The barcode should contain ID field's data, because of its uniqueness and the default selection of ID Card Workshop would be "ID" field ).
Enter the search condition into the Content text box and click Search button, and if ID Card Workshop will found data matched with your input and a record preview window will appear.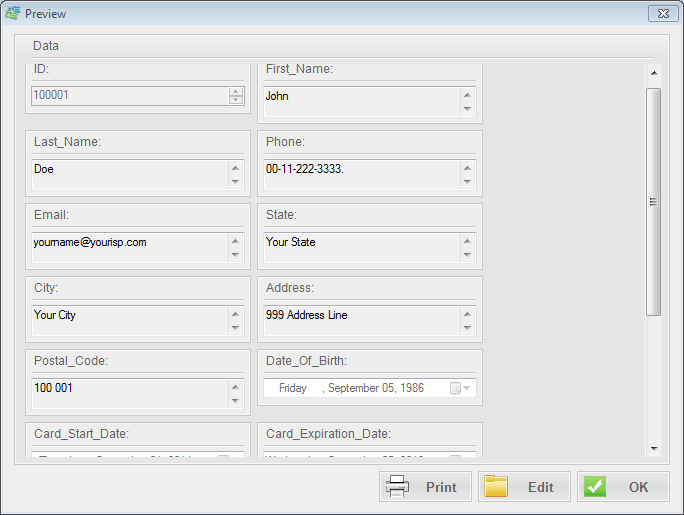 You can in here browse the record or print it out or edit the data.