Save a project

Click the Save Project button and the software will save the current project.
Preview

Click the Preview button and a preview window will show up.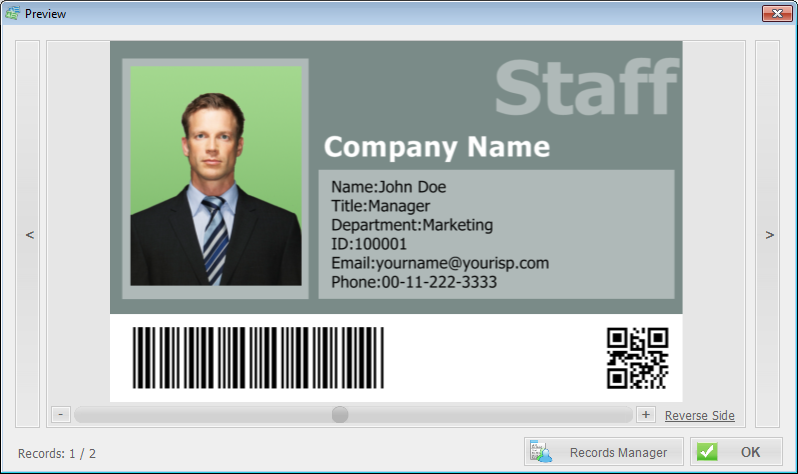 In this window, you can preview the actual output result of the project.

Print
To output current project to a printer to print. For more details please read the Output chapter.